Foundation Class in Floral Design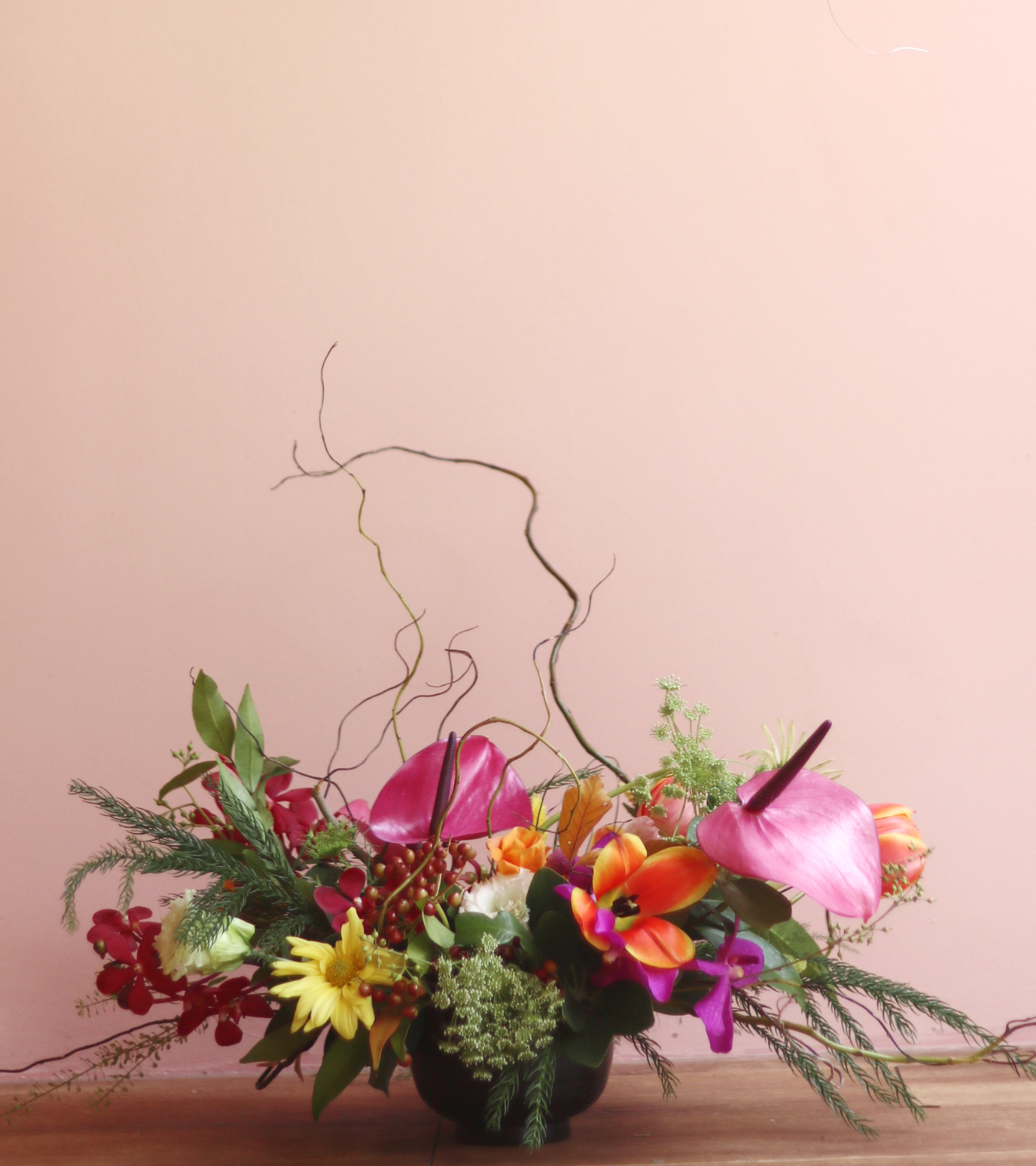 Foundation Class in Floral Design
Our foundation classes cover the basic art of floral design specifically for those flower lovers and those driven by flowers, are interested staying connected to your artistic heart through the medium of flowers.
We work to take fear away from you and empower you to get in touch with your floral intuition so that you can take the leap and pursue your love of flowers.
Each day/session 11am to 1pm OR 2pm to 4pm
Choose your class(es):
2 Days - A Focus on Centrepieces S$1200
For this class, we will share everything to begin your basic floral practice. We will talk about space, materials and creations. It would be non intimidating and fun, we promised! We will explain the ideology behind the foundations, the techniques, the visual compositions that we love and the philosophy we harness in the POPPY signature approach to floral design!
3 Days - All about Bouquets S$1900
Bouquet making - a very desired floral topic. By bouquets, we meant flowers that are expressed into stunning bridal or gift bouquets be it our POPPY signature tripod style and the reinvented cascading style. Doing these bouquets offer you a great outlet to start discovering your artistic inclination in floral design. Bouquets are hand held flowers and they are a versatile and enjoyable expression to play with compositions, colours, textures and form. As we share our practical tips and techniques for defining your personal style, you will learn that progression is a much more valued element than perfection and you will unveil your creative voice in the world of flowers.
3 Days - Let's dance with Florals S$2200
Let's get the flowers to do the dance! Living in flowers by incorporating flowers into your dinner or event tables and environment. In this class, you will learn how to create beautiful table-scapes and a creative floral arch.
8 Days - Bundle Special S$5000
Our classes are targeted for those with no experience to florists with some experience. In our classes, we aim to help our students progress and define their objectives and we look forward to help and blossom with you in developing a strong foundation in the art of floral design. These classes can to be taken together, or on its own. They can be built upon and layered on. Each one comes bundled with an objective to take you exploring the flower cosmos more each time.
—
*If you are unable to attend your lesson due to valid reasons, please drop us an email at least 3 days in advance for assistance with rescheduling. Otherwise, the booked lesson would be forfeited. You shall complete the Foundation Class in Floral Design within 2 months; all deposits & payment for the lessons are not refundable.